Single-molecule fluorescence in situ hybridization (smFISH) of RNA is most often used to visualize RNAs in fixed cells (Femino et al., 1998; Raj et al., 2008). Some studies have used 5-ethynyl uridine (EU) (Sirri et al., 2016) or bromouridine (BrU) (Koberna et al., 2002) to track the dynamic changes of total RNAs in time-lapse experiments. However, in living cells,conventional FISH techniques are not suitable, owing to the inability to wash away unbound probes coupled with probe instability, leading to the inability to visualize and track single RNA species.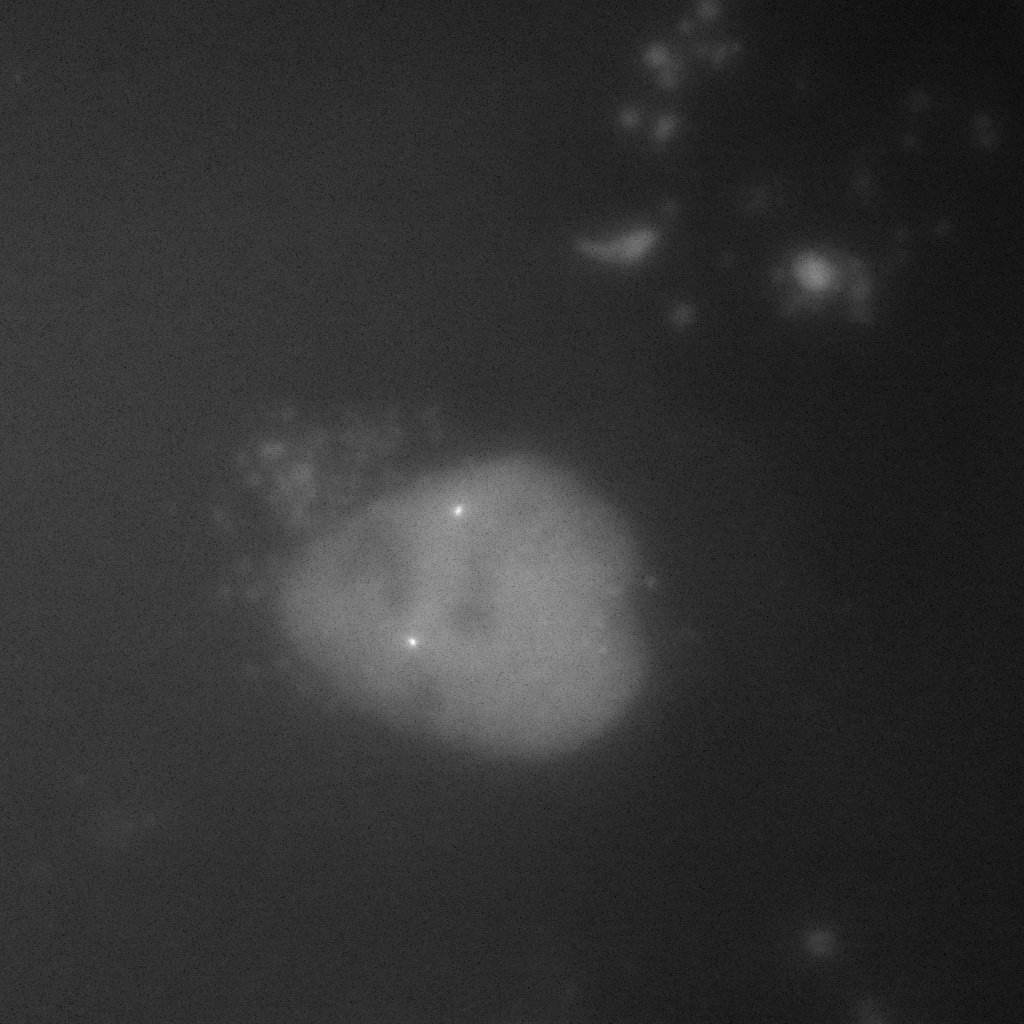 The 5 main steps of smFISH: A. Probe Design and Synthesis, B. Live Cell Culture, C. Hybridization, D. Image Acquisition, E. Data Analysis.
Microscope equipment:
Microscope: Standard wide-field inverted fluorescence microscope (eg, Olympus IX83).
Light source: A strong light source is critical for point detection. High-power multi-color laser light source and multi-mode fiber are introduced into the microscope EPI illumination light path, we recommend Lumencor's CELESTA .The CELESTA light engine delivers approximately 1 watt of output power at the distal end of a 1.5 mm dia optical fi ber from each of its 7 individually addressable multimode laser light sources.
Filter Sets: Three filters are required for each fluorescence channel, an excitation filter, a dichroic filter, and an emission filter. Filters should be selected based on the optical properties of the corresponding fluorophore used

Camera: Standard cooled sCMOS camera optimized for low-light imaging rather than speed (preferably with a pixel size of 11 microns or less; for example, from Teledyne Photometrics Prime BSI).

High numerical aperture (NA>1.5) 100x oil immersion objective (be sure to check transmission properties when using far-red dyes such as Cy5 or Cy5.5).